Welcome to Seasonal Health
Serving the whole family that invests in health and is committed to change through natural and preventative healthcare. Experience Dr. Roberts' safe, complementary and alternative approach to health. Addressing underlying conditions with integrative medicine and a wide variety of naturopathic healing methods tailored to individual needs.
Join us on Social media!

What sets Dr. Kathia Roberts apart?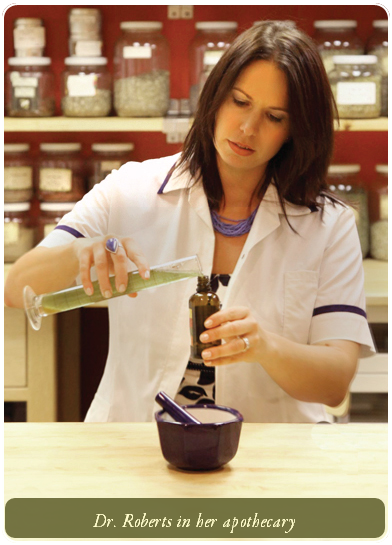 She is a compassionate naturopathic doctor and seasoned health educator, with impressive experience and credentials. Her zeal and ability to assist the whole person on his or her journey towards greater health is amongst the main reasons many of her patients hold her in such high regard. Colleagues describe her as an alchemist, whose healing artistry lies in her ability to draw from both science-based botanical medicine and ancient holistic therapies when formulating customized herbal and homeopathic remedies for her patients.
Dr. Roberts will often prepare remedies in her apothecary in the presence of her patients, allowing them to participate in a significant aspect of their healing experience. Formulations may include: hormonal balancing capsules, adrenal fatigue tonics, colic infant sublingual sprays, cough syrups, ear-infection oil, enuresis tea, anti-GERD hot-chocolate drinks, dermatitis creams, acne facial sprays, HPV douches, rheumatic bath salts, alopecia hair oil, eczema oil, yeast infection and hemorrhoid suppositories, muscle spasm and constipation oils, sinus rinses and bronchitis vapor salt and much more.
Dr. Roberts is also considered a health "foodie," regularly demonstrating her mouth-watering natural recipes in her on-site health kitchen, where she hosts cooking classes that empower patients to create a healthier lifestyle through natural cuisine. Her focus is on seasonal foods, including organic fruits, vegetables, whole grains and fresh fish. Her successful cleansing and detox program is among the offerings that have earned the most accolades. Around town, she is known as the Cleansing Doc due to her great success in assisting Hoboken's "who's who" in their weight-loss quest.
One Stop Shop for Health!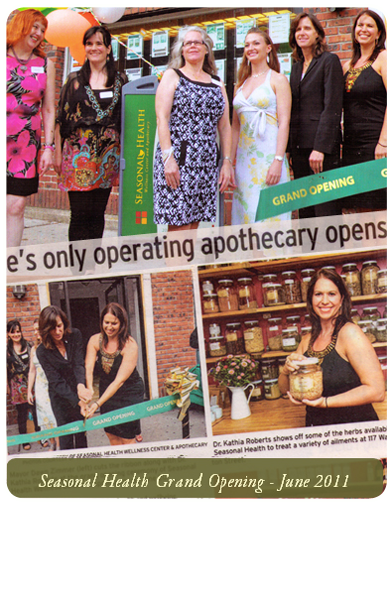 Dr. Roberts understands the importance of providing patients with all the tools needed to improve their health. She believes in an integrative approach to medicine where various methods can work together synergistically to provide the optimal conditions for healing. Her commitment to providing a holistic healing experience motivated her to open Seasonal Health Wellness Center.
Seasonal Health is a labor of love, offering a wide variety of holistic-health services provided by a cohesive team of carefully selected practitioners who are experts in their areas of expertise. In addition to Dr. Roberts' practice, Seasonal Health Wellness Center's services include:
| | |
| --- | --- |
| ŸŸAcupuncture | The Bradley Method of Natural Childbirth |
| Aromatherapy | The Bradley Method of Natural Childbirth |
| Energetic Bodywork | Feldenkrais |
| Hypnotherapy | Massage |
| Mayan Abdominal Therapy | Kinesiology |
| Meditation | Reiki |
| Resonance Repatterning™ | Qi Gong |
| Spiritual Coaching | And much more. |
A Modern Concept of Seasonal Medicine
Dr. Roberts' extensive education in holistic healing methods from around the world led her to the Beijing Xi Yuan Hospital in China. There she had the opportunity to observe centuries old practices rooted in purposeful living performed by elders in the community. This experience was the inspiration behind the naturopathic model she offers in the United States, South Africa and Europe, which resonates with natural and seasonal changes as a path toward becoming more vibrant and achieving wellness. The Seasonal Health model that Dr. Roberts created honors tradition; acknowledges the need to embrace nature's bio-rhythms to achieve balance; applies healthcare practices that are suitable for each season and customizes them to address each person's constitution and individual needs. </p>
Our Current Season…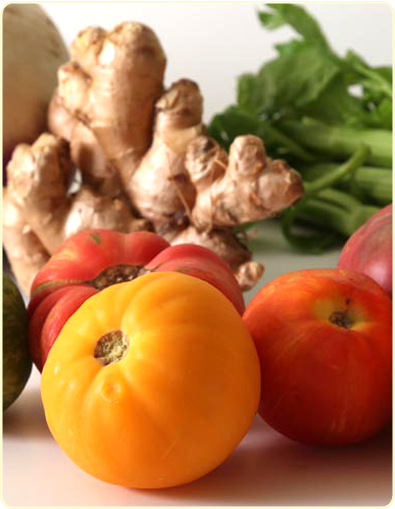 Summer
Summer (Growth & Fertility) Nature's season for growth, maturation and playfulness. Ensure plenty of recreational activities outside with lots of solar energy. Summer is characterized by the fire element. It provides energy that governs the heart and small intestines this runs along four meridians. The heart has the ability to rule, see clearly with understanding, and to serve compassionately. The other system involved is the Triple Heater that produces heat and energy through the upper-middle and lower burner that serves respiration, digestion and elimination. The two fire functions of circulation and heating are important to the overall harmony of the body.
"Chinese Folklore Medicine"
For Summer, consider Executive Aller-Ease™ and Executive-Calm™. Executive Aller-Ease™ will build and protect your upper warmer (upper respiratory system) perfect for the late Spring and early Summer when seasonal allergies ail you. This supplement acts like a natural anti-histamine, perfect for runny noses, runny eyes, congestion, sneezing, hives, etc. Executive Calm™ nourishes and soothes the heart. It is an essential supplement to combat stress and negative emotions. See Services for more information.