At a time where medical care has become an in-out practice ("you've got 15 minutes to give me your schpleel – so I can guess on a diagnosis and treat you for it even if its not really what's going on"), it is fortunate to come across someone like Dr. Roberts who really takes her time to understand your symptoms, thoughts, concerns, etc. She really listens to every detail. You walk away knowing you've truly been heard. She doesn't jump to conclusions, rather she guides you in your discussion so that you feel clear that you and she both are on the same page by the end of your visit.

I have suffered from health issues for about 7 years. Doctor after doctor couldn't really figure out what was going on. The blank space just pointed them to anti-anxiety/depressants since that seems to be the answer to the "unknown" for them. By the end of 2 years trying their "treatment", my symptoms still bothered me and triggered new ones. I was very frustrated. I started looking for alternative approaches. Though I believe there are many great alternative practices, I never found someone that I felt listened. Most wanted to treat solely based on the strengths of their practice and not based on the problems I was describing. Things improved slightly but not to the degree I had hoped. With Dr. Roberts, the experience was completely different. Perhaps it's her international background which gives her a very different, kinder approach. Regardless, she truly concentrates on your words and body language. And now, with each visit, I am finally feeling better and better. Often times when you revisit a practitioner they continue to treat based on your original appointment/consult. But your body can change and new things may pop up as older ones fade out. With Dr. Roberts, every appointment is just like the very first one. And you feel her sincerity of concern of whatever it is you are dealing with. She makes you feel like a friend, not a patient. Though she always keeps things professional.

Out of my frustration, I often read up on topics that I felt related to my symptoms. So often, practitioners would say, "stop reading things on the interenet". As almost to say, don't question their practice. It's their way or no way. Dr. Roberts addresses any information that you feel is pertinent. Whether its from the Internet or just your gut. If you feel strongly about something, she listens. And if she agrees, she incorporates it into her method to help you to get healthy. Because it really is her goal.

If you aren't sure, just give her a try. There is nothing dangerous with her approach. Her supplements are very good quality brands (no junk) and she makes her own customized remedies to make sure anything you want to address is covered.

I hope this helps anyone who is frustrated like I was or just starting on their quest to better health. I may have wasted a few years but I'm happy to have finally found a practitioner that I believe is sincerely looking out for me.

~E. D.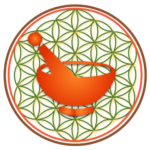 Dr. Roberts is a miracle worker. My visit to her was my first experience with naturopathy and was prompted by my 10+ years of suffering atypical migraines that baffled pain specialists, neurologist, etc.

But Dr. Roberts put me on a path toward a pain-free and healthy life using dietary changes, supplements, and her customized tea and tonic. I saw the results immediately. It has been more than 6 months since I started my treatment with her and I can't remember the last time I felt this great!

Not only does she get results but she is a wonderfully caring person. She listened to my long story and answered all my many questions. She has also followed up with me in a caring way and provided support for keeping up with my protocol. She is a gem.

~Hester W.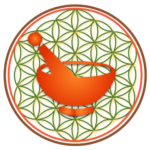 Another fantastic experience with Dr. Roberts! Her Seasons of Motherhood workshop was absolutely fantastic! She covered so much information in various natural approaches to child first aid. She is so incredibly versed in homeopathy and essential oils and she teaches individuals how to feel confident in using these methods as a complete care for their families. Many health/danger scenarios were covered – I can't think of any that weren't. My favorite part is that she has now created customized first aid kits that address any potential situations that were discussed in her workshop. You feel secure knowing you have everything you may need.
Once again, she shows that not only is she a wonderful practitioner, but a kind and thoughtful parent who wants nothing more than to help and protect her clients and their families. She truly does this with heart and generosity.

~E. D.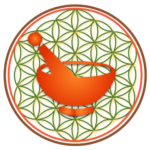 I wasn't a believer in natural medicine but man has my outlook been changed. So happy I was able to see the light.

Ive been having digestion/acne problems for years and in addition my memory was pretty bad. Plus my weight was always up and down

Dr. Roberts gets to know you as a person, it wasn't like a regular doctor visit as in they sit with you for 5 minutes write a prescription and sends you on your merry way.

We had a very lovely conversation and she asked so many questions about me and my life style and diet.

She made SO much sense and was able to to help guide me. For the record I though I was health. Proven wrong!

As for my follow up I was so happy to report my diesgtion has gotten better. My memory is a work in progress. Im a patient person and people have to realize these things can take time.

My money was well spent. Your health is important and you should never put a price on it.

~Honey H.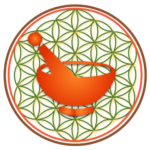 Kathia (aka Dr. Roberts) is an extremely caring person. I have purchased supplements and various teas from her. My favorite is the hibiscus tea that she creates according to your needs. You can tell her what you like and she will cater it to your liking. Her lavender lemonade is amazing.

~Lisa M.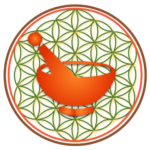 Dr. Roberts is definitely one of the most personable, caring, and
knowledgable doctors I have ever been to. She goes out of her way to
make sure her patients get the proper care. She does not criticize
conventional medicine like some "alternative" healthcare practitioners
do. Dr. Roberts approaches patients' issues from all angles, with
patience and an open presence. She presents information in a way that
is easy to understand. I think you will be quite pleased with her as
your doctor.
~Rachel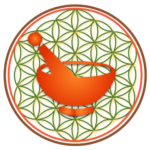 Seasonal Health is a warm, welcoming center for healing int he heart of downtown Hoboken. I have found that the services offered have enhanced my overall health and sense of well being.

~Mary P.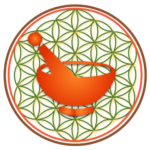 I went to Dr. Roberts at Seasonal Health out of pure desperation. I had seen countless doctors over the past 5 years who were unable to help me. After my first appointment, I started on a regimen of certain dietary supplements and vitamins, as well as a specialized tea and tonic specific for my needs, formulated by Dr. Roberts herself. After our first session, which was very relaxed, I was most definitely optimistic. Dr. Roberts listened intently to everything I told her regarding my symptoms and my experience over the past 5 years. In turn, she clearly explained everything about the Naturopathic approach and asked me a number of questions relating to my symptoms to help guide her in creating my formulas. With clear instruction, I have been on this regimen for the past 4 months now and I finally have relief! Any question I have had for her over the course of my treatment, I would send her a text message or email, and get a response within the hour! I feel as though she really does care about the success of my treatment. She explained to me, that while most antibiotics, and medicines mask the real underlying issue of most conditions, a treatment like this, tailored to my needs, would get to the core of the issue and not just alleviate the symptoms. This really resonated with me, and I now take a more holistic approach to life. Not only is Dr. Roberts so caring and wonderful to speak with, she is is brilliant in her field. What western medicine could not do for me, her holistic approach has, and I am and will be forever grateful.
~D. L.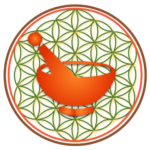 Dr. Roberts is an amazing healer and an incredibly kind and caring person. She treated all of my pregnancy ailments such as constipation, sinus infections, reflux and anxiety without using any risky medications. I felt healthy & strong during my pregnancy, all thanks to Dr. Roberts. Dr. Roberts also customized a tea and supplements in preparation for my planned c-section. Then was equally supportive when I changed my mind and opted for a VBAC without medication. That's what I love about Dr. Roberts – she doesn't judge you for your choices, but empowers you to take charge of your own health. After my daughter was born, I suffered from my first UTI. Being naive to the symptoms, I went to my ob/gyn and was prescribed antibiotics. I was breastfeeding and already battling infant thrush, so the thought of using antibiotics was very upsetting. I was desperate and in a lot of pain and emailed dr. Roberts over the weekend. She got back to me right away and came into the office especially to make my remedies. Within 24 hours of taking her protocol I went back to my ob and tested negative for the UTI! It was incredible, I felt better almost immediately and couldn't believe the infection cleared up so quickly. Oh yea, and she helped me treat the infant thrush as an added bonus. Dr. Roberts truly cares about her patients and will listen to your every word. You will never feel rushed in her office and she always takes time to learn as much as possible about your symptoms before offering a treatment plan. I couldn't imagine going through another pregnancy without her support & expertise.

~Erica F.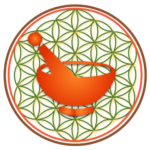 I first saw Dr. Roberts due to frequent UTIs, yeast infections, sleeping problems, and other symptoms. I tried dietary changes on my own that left me with a bad reaction. Dr. Kathia eased my fears and put me on a smart practical dietary plan along with herbal and vitamin supplements, and I'm seeing changes already! She's a highly informed and caring naturopathic practitioner. Highly recommended.

~Anonymous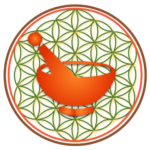 I couldn't believe how much better I felt after visiting Dr. Roberts. I felt the best I've felt in years. Every time I come here she always remembers me by name, even if it's been months since my last appointment. Dr. Roberts is so thoughtful and amazingly sweet, I just love this place. She explained all the risks and benefits of my treatment options. Everything was explained in detail, all my questions were answered, and I felt a lot better about my alternative treatment plan. Her herbal remedies really work!

~Anonymous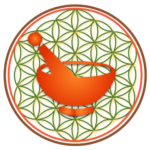 Over the past couple of years, I have developed a prominent facial pigmentation. Dr. Roberts made me a cream to use twice a day that has helped to fade the discoloration tremendously, to the point that my family and friends are commenting on how wonderful my skin looks. Thank you Dr. Roberts!

Dr. Roberts and her staff were nothing short of wonderful. As far as the service, it was great. Dr. Roberts is very knowledgable and very easy to talk to. She listens to what you have to say and sums it up very nicely to make sure everyone is on the same page.

~Fadia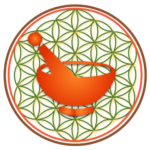 I have been going through some skin issues, so i looked up naturopathic doctors and found Dr. Roberts and decided to give her a try. I am a believer of natural medicine. She is such a lovely, sweet person. She sits with you and goes over all your history, takes her time and afterwards goes over what you should do. She gave me some cream that she makes herself, a tonic specific for your needs and some tea which she prepares herself. My skin has gotten better not completely healed, but you need to be patient because it does take time. Her staff is wonderful. You can email her anytime and she gets back to you right away. She really cares about her patients and you are not pressured in any way.

~Maria