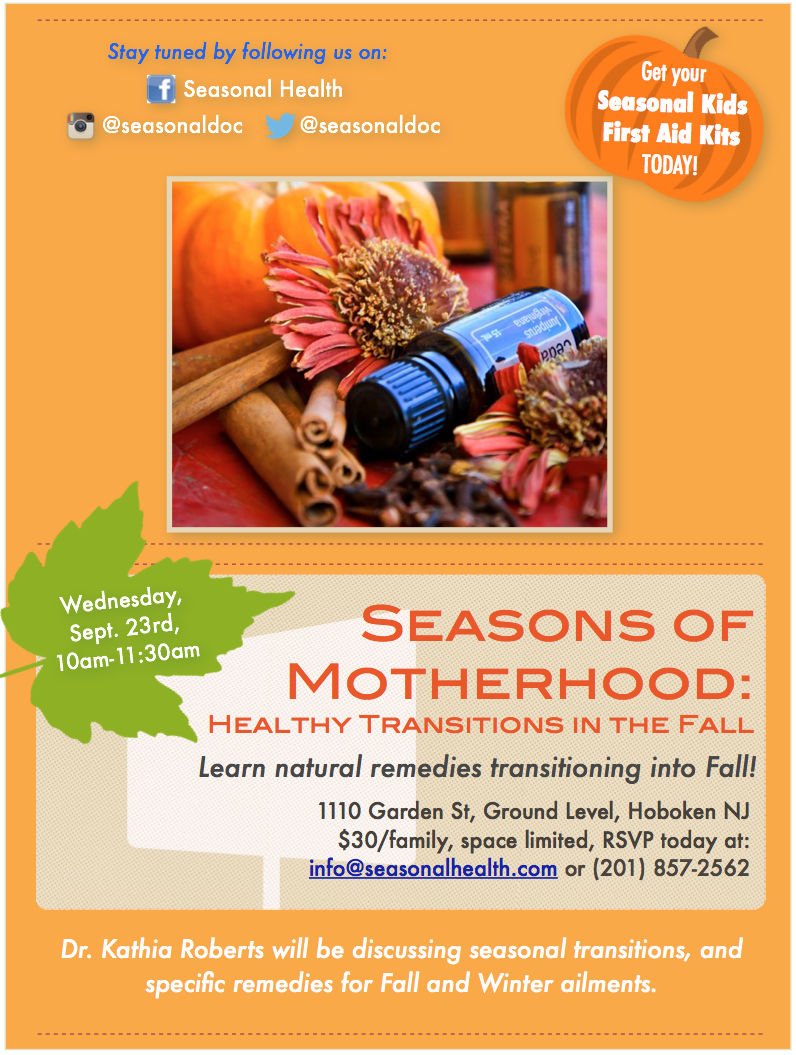 On Wednesday, September 23rd, join us as we get ready to transition into the colder seasons! Dr Roberts will be discussing seasonal transitions, and specific natural remedies for your children and family!
We will also be introducing our custom Seasonal Kids First Aid Kits for the Fall/Winter, made locally here in Hoboken.
This will be a Mommy and Me workshop. Feel free to bring your little ones, and as well as healthy snacks to share!
RSVP via Eventbrite or email info@seasonalhealth.com.
Please arrive 15mins before scheduled time, as we will be starting and ending promptly. We hope you are enjoying the last weeks of summer!