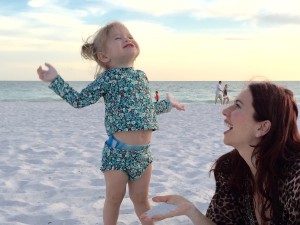 Life is filled with Seasons. I am currently in the Season of Motherhood; Summer, filled with external energy and creation. I embrace where I am at. I appreciate and give gratitude for its lessons. Especially, those stormy afternoons and downpours that may just suddenly appear out of no where. Similarly to what my toddler may be experiencing as she adapts to her new world. A mindful and grounded way of life enables me to "Stay Calm and Carry Ohm."
Part of this new motherhood transitional phase, naturally my practices needed to adjust as well. I am very pleased that the new home for Seasonal Health feels homey and grounding, perfect to serve Hoboken's families in natural HealthCare, located on the street level of 1110 Garden Street, Hoboken, NJ, 07030.
In addition to our move, we are excited to offer you new workshops and services. As part of the Seasons of Womanhood Meetup, we are hosting workshops for mothers, fathers and mothers-to-be on holistic remedies for children.
I have also
received further training in sound mediation and frequency medicine and I'm excited to share this new practice with you. Sound meditation can help quiet the mind, ignite positive change, and increase self-awareness. Join us on Thursday, July 9 at 7:30pm to soak up the higher healing vibrations.
We are also looking forward to hosting more informative workshops, potluck, and documentary screenings in the garden. Stay tuned, interact and give suggestions on what you would like.
Yours in Seasonal Health,
Kathia
—
First published on the Seasonal Health Monthly Newsletter. Subscribe today!